Spent grain as animal feed
Biograin safely and reliably handles large quantities of wet spent grain daily from beer production, to be included as a valuable ingredient in animal feed.
Feed analysis for cattle feed
Spent grain as animal feed.
Crude fat, acid hydrolysis
3,0%
10,5%
Nitrogen‐free extract
15.3%
Biogrian Feed
Masken håndteres gennem vores virksomhed Biograin C-Mask, der er et datterselskab til Biograin, hvor al produktudvikling af sidestrømme er henlagt.
For our many milk producing partners, it is crucial that we can deliver a steady and sustainable stream of feed as possible.
That's why we keep our finger on the pulse 24/7, and have a close partnership with our clients. We closely monitor their production, flow, stores and more.
It's all tied up in a quality management system with 100% traceability, and all our loads are delivered via verified weighbridge.
The grain is charged based on the dry matter content.
All our spent grain is delivered sustainably.
We work purposefully to ensure the handling of the large volumes of spent grain in the best possible way for both breweries, farmers and the food industry.
Upcycling of as much spent grain as possible can only be done with a solid effort from both camps and a good knowledge of the wishes and needs of the agricultural industry.
Therefore, we enter into long-term strategic partnerships with breweries, which ensures we can sell spent grain as animal feed to agriculture and stabilised spent grain as Biograin to the food industry without the breweries being disturbed in any way in their production.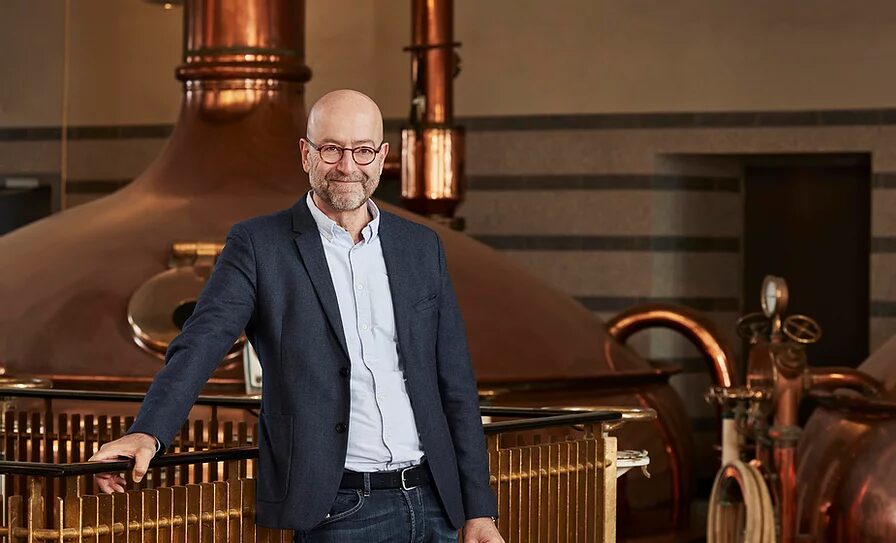 Interesseret i at aftage fodermask?
Er du landbrugskonsulent eller landmand og interesseret i at aftage fodermask fra bryghuse?
Lars Olofsson