Plant proteins and fibres for food production

Biograin is the first to have developed and patented a spent grain product for the food industry.
We call it Biograin.
Nutrition Facts
Spent grain for human food.
- Of which saturated
0,8
2,9
- Monounsaturated
0,2
0,9
- Polyunsaturated
1,4
5,3
- Of which sugars
1,8
6,7
Amino acids
Intact mg/kg
Intact mg/kg
Biograin Food
Biograin is the first to supply wet spent grain directly to the food industry, and has also patented it for the benefit of public health, and to help enrich breweries with the opportunity to implement our sustainable solution.
Biograin can be used with many benefits as an ingredient in many different types of food, such as sausages, hotdogs, patés, meatballs, pizzas and more.
When used as an ingredient in meat products, Biograin can replace 10-15% of the meat without changing the texture, taste and without reducing the overall protein content. At the same time, healthy plant fibres are added to the final product.
In baked goods, Biograin greatly increases the fibre and protein content.
Biograin is free from gluten and starch, which makes it a great addition to the diet of all everyone.
Fibres and proteins
As humans, we need both protein and fiber in our diet.
Fiber has a positive effect on our health and wellness, but studies show that we do not eat the recommended amount of 25-30 grams per day.
Other studies show that changes in our dietary composition, to a more plant-based diet, can help reduce the climate footprint by as much as 35% by reducing the amount of meat and dairy products.
In recent years, we have seen an increased focus on health, sustainability and climate. Therefore, with the ever-growing population, there is a need to find alternatives to the sources we know and use today, as otherwise we will put further strain on the climate.
See our straight-forward process

There is a very great potential in upcycling spent grain and using it for a more climate-friendly food production.

Today, the large amounts of spent grain is used primarily for animal feed, which is fine, but if we skip the animal link and apply the mask directly to food, then we achieve a significantly better utilisation and resource optimisation.

says Poul H Madsen, Ph.d., Cand. Scient Biology and continues:

Eating spent grain gives you a number of nutritional and physiological benefits, as it has a high dietary fibre content that promotes our gastrointestinal function and a high content of oils and minerals that are important for the body's structure.

In addition, spent grain has a high protein content that can replace a significant portion of our animal protein intake. As a side benefit, it is gluten free and without the starch.
We get the most out of spent grain, with the lowest use of energy
We do this by, among other things, using the spent grain wet, as well as stabilising it against pathogenic bacteria from start to finish.
Biograin is the natural and most climate-friendly choice.
Download the flowchart as .pdf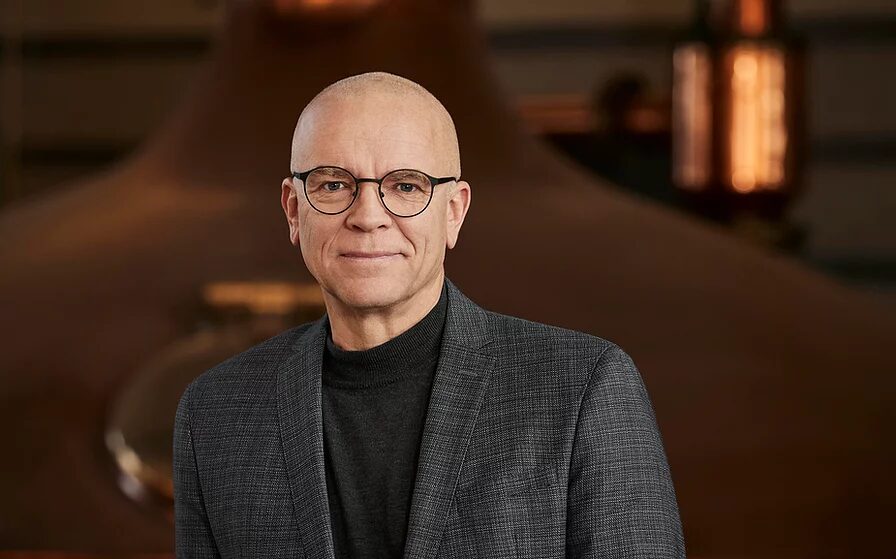 Interested in a partnership with Biograin?
Is your company producing spent grain? Or are you interested in the possibilities of Biograin for food production?
Geo Østergaard